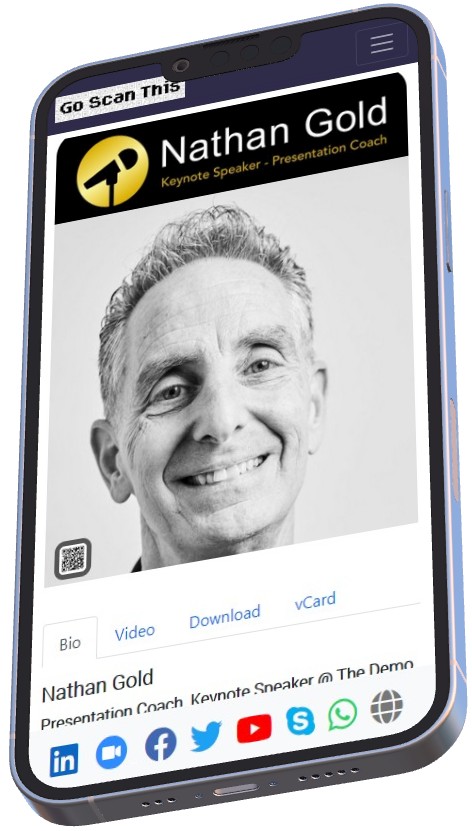 It's your...
Forever Business Card
No need to print or carry cards anymore. And if any data changes, your customer and friends have always access to the up-to-date version! Your customers and friends will never forget you!
Micro WebSite
Your biography or CV, your title, your videos, your vCard, your info, your files, your social media links, your freebies and more!
Social Links Collection
All your social links, all in one place, always up-to-date
Freebies for Customers
Free eBook, or free Tutorial? Upload them on GoScanThis!
Updated Contacts List
No need to ask, synch or update. All your contacts just one click away, always up-to-date!